Experience driven, research-based solutions at the intersection of security and behavioral health.
There are many firms that provide a wide variety of security services. There are also many firms providing specialized human resources and behavioral support. Our firm is unique in that we provide a cross-disciplinary team with extensive real-world experience in security, crisis response and behavioral health.
Clinical Security Solutions LLC is a security risk management consulting firm specializing in behavioral threat assessment and management, workplace violence prevention and related training and curriculum development. A certified Veteran-Owned Small Business, Clinical Security Solutions is an industry leader in threat assessment and management, behavioral health crisis program development and related training for corporations, healthcare organizations, governmental agencies, and community non-profits.  
Workplace Violence is growing threat to the safety and financial stability of organizations worldwide. According to the Occupational Safety and Health Administration (OSHA) every year there are approximately 1.2 million workdays lost as a result of Workplace Violence. This represents more than $55 million in lost wages and over $120 billion in overall costs to employers. The true situation is even more dire as recent studies show that Workplace Violence events are underreported by as much as 30%.
Workplace Violence presents a significant liability risk as well. The average jury award for resulting from successful litigation of a Workplace Violence incident now exceeds $3 million with negotiated out of court settlements averaging $500,000 per incident.
Implementation of a comprehensive Workplace Violence training program in concert with an industry standard Threat Assessment and Management program can create a safer and more secure work environment while significantly reducing your organization's liability. We can help.
We provide our clients with focused, customized, and personalized strategies for navigating challenges posed by some of the most extreme situations. Our highly experienced team provides holistic solutions by blending security and behavioral health disciplines to prevent, mitigate and overcome the most challenging situations.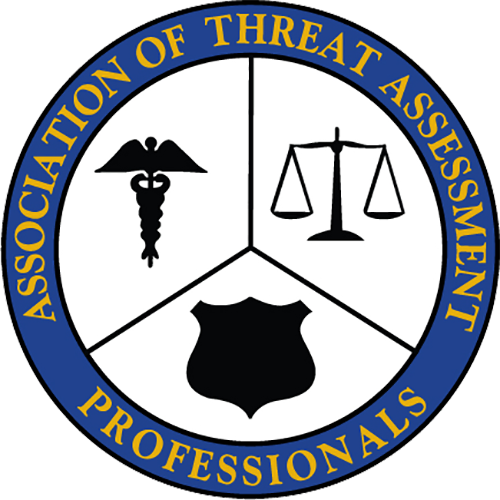 Don Robinson - Founder and Principal
Don Robinson retired from the FBI in 2015 after 23 years of service. During his career he specialized in counterterrorism, organized crime and narcotics investigations. He also served as a regional program coordinator for FBI Domestic Terrorism, Civil Rights and Organized Crime programs for a tri-state area.  Don served as a Crisis/Hostage Negotiator for most of his career and has been certified as a law enforcement instructor in multiple states. 
Upon his retirement from the FBI he began a second career in behavioral health.  Don established one of the first Behavioral Health Crisis Centers in the state of Idaho and served as the Manager of Behavioral Health Crisis Intervention Services at a 296-bed community hospital. In this role he oversaw the daily operations of the Behavioral Health Crisis Center, an internal Clinical Violence Prevention Program and led threat management activities for the organization. 
Don is a recognized expert in the field of crisis negotiation, behavioral threat assessment and management, verbal de-escalation, and workplace violence prevention. He has extensive experience in crisis management and response. He has trained foreign and domestic governmental agencies, educational institutions, law enforcement/security entities, healthcare organizations, social service agencies and community non-profit organizations.
Don is an active member of ASIS International, the International Association for Healthcare Security and Safety (IAHSS), and the Association of Threat Assessment Professionals (ATAP). He is a Certified Threat Manager®.
Our team of associates and strategic partners is comprised of a highly diverse and richly experienced cadre of experts. Our team includes retired federal law enforcement officers, clinical behavioral health professionals, experienced threat managers, workplace violence specialists, seasoned corporate trainers as well as curriculum development experts.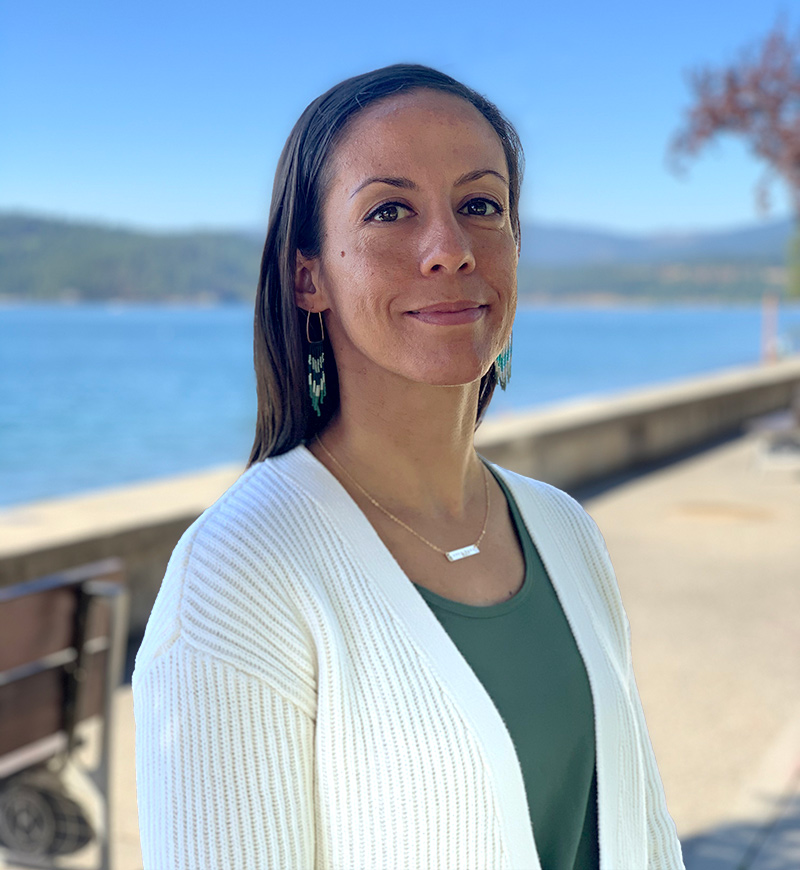 Senior Advisor – Clinical Operations
Erin L. Good has worked in mental and behavioral health for over fifteen years, focusing on crisis intervention and response, sexual and domestic violence, and severe and persistent mental illness. Erin earned a Master of Social Work degree from Arizona State University in 2010 and obtained a clinical social work license from the State of Texas in 2014. She acquired a clinical social work license from the State of Idaho in 2017 and became a Registered Supervisor with the Idaho Board of Social Work Examiners in 2018 to support the clinical development of behavioral health professionals throughout the Inland Northwest.
Erin has a demonstrated track record of blending evidenced-based clinical practices with teaching and instruction, including teaching a violence prevention education course at The University of Arizona (2008 and 2010), developing a Masters-level internship program for counseling and social work students at the University of Texas Health Science Center – San Antonio (2012 – 2014).  She further served as a social work field instructor through the University of Texas San Antonio (2017).
Erin served as the primary clinician for a Clinical Violence response team for a regional community hospital.  In this role she provided behavioral health support services to medical staff in both an acute care setting and within skilled nursing and assisted living facilities across the region. She was responsible for providing clinical training, best practice education, and intervention tools to empower staff to de-escalate and stabilize psychiatric patients or other patients exhibiting violent or aggressive behavior.
Erin serves as the Program Manager for our Critical Incident After Care program, and she has developed and instructs our Staff Resiliency, Trauma Recovery, and Crisis Communications courses. She also instructs our Verbal De-Escalation courses.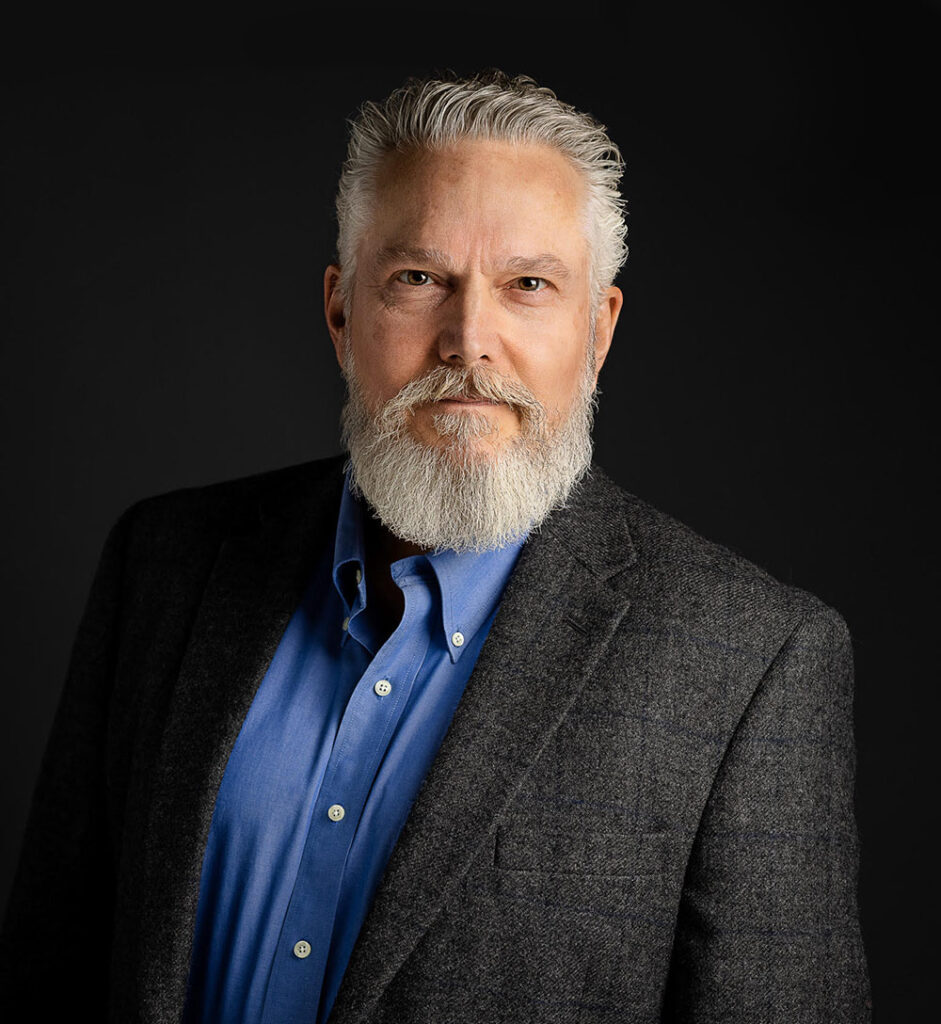 Senior Advisor – Learning and Development
With more than 25 years' experience in security, Jim is nationally known for his expertise in specialized captivity survival. As an active duty officer in the United States Air Force, and later as a DoD Civilian, Jim was responsible for directly training some of the most elite units in the military. As a leading subject matter expert in crisis support and repatriation of U.S. Servicemen and women, Jim was responsible for planning, preparation, support, and execution of numerous repatriation operations reaching as far back as 1993. He played a direct role in the repatriation operations for three U.S. Army soldiers held in Kosovo in 1999, and served as the Repatriation Team Chief, Forward, for the return and debrief of 24 U.S. Navy Crew Members detained in the People's Republic of China in 2001.
Jim has served in a variety of executive roles in the private sector since 2004, where he directed the research, development, and implementation of various programs directly supporting more than half of the Fortune 100 plan and prepare for the emerging security challenges related to Workplace Violence. In that time, Jim was the lead developer and project director for more than 15 safety and security, video-based training productions and associated Computer Based Training programs, addressing some of the most challenging personal safety and security issues facing today's work environment.