Customized solutions for peace of mind in an uncertain world
Detecting Storm Clouds Before Lightning Strikes
It seems like every other week there is a shocking new headline about workplace violence. These acts are often deemed random and unpreventable events much like a lightning strike. This leads to the inevitable question – what can be done to stop the next active shooter? 
Threat assessment and management has become its own unique and specialized discipline within behavioral science. Those individuals with expertise in this growing field have the skills and experience to detect and disrupt potential acts of violence by analyzing the gathering behavioral storm clouds to prevent that lightning strike that is an act of workplace violence.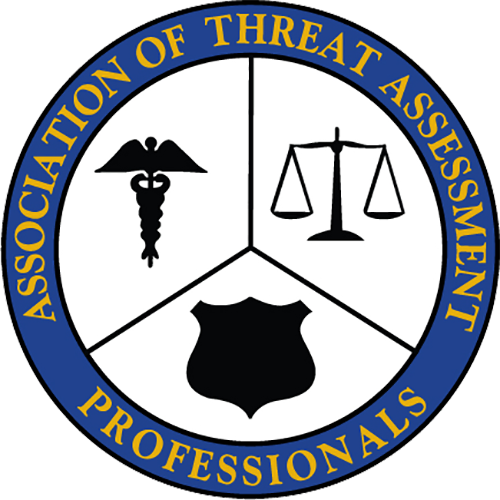 Certified Threat Manager®
What is a Certified Threat Manager®?
The Certified Threat Manager program is administered by the Association of Threat Assessment Professionals (ATAP). Certified Threat Managers must meet stringent criteria to even be able to sit for the certification exam. Applicants must have a minimum of five years' experience conducting threat assessments and must pass a rigorous exam covering the following core competencies: Threat Assessment/Management Principles and Practices, Ethics, Criminal Law, Civil Law, Employment Law, Regulatory Law, Mental Health Risk Factors, Liability and Risk Management, Report writing and Interviewing.
The goal of this certification is to elevate professional standards, enhance individual performance by identifying those who strive to be the "best in the business." Certified Threat Managers not only have a solid knowledge of the core competencies tested by a rigorous examination but are also committed to maintain currency on new trends, research, and public policies through formal continued education required to maintain the certification. As of January 2022, only 207 individuals worldwide have earned this elite certification.
There are many security professionals who claim experience in threat assessment and management but there are few who have achieved this level of professionalism through formal certification.
To learn more about our services click the following items listed below:
Our team is highly skilled in the practice of behavioral threat assessment and management. We conform to the highest industry standards and best practices as articulated by organizations such as the Association of Threat Assessment Professionals (ATAP), ASIS International, the Society for Human Resource Management (SHRM), the International Association for Healthcare Security and Safety (IAHSS), and the American National Standards Institute (ANSI). Our team has deep expertise in the detection, mitigation, and management of all threats to your organization, to include both external and insider threats, high risk terminations or disciplinary actions, and anonymous and threatening communications. We will work with you and your employees impacted by domestic violence either within the workplace or outside to mitigate risk to the employee and your organization. Our threat assessment professionals, working in concert with our crisis communication experts can develop response plans for reputation management issues your organization may face.
Increasingly employers are being held responsible to take proactive efforts to identify and mitigate threats to their employees. The courts as well as Federal and state regulatory agencies have held companies accountable for failure to provide a safe workplace. Significant financial penalties have been levied on organizations that have failed to adequately protect their employees.
Many organizations do not have the capability to detect, assess and mitigate threats with existing resources. Our Virtual Threat Manager® program offers an option that meets legal and regulatory requirements while providing a safe and cost-effective solution for any organization.
Organizations enrolled in our Virtual Threat Management program receive the following: 
Onsite training with your C-Suite, key stakeholders, security, and legal teams
Expert consultation regarding the selection of a threat management team
Onsite training of your threat management team
Review of existing relevant policies and procedures
Case consultation, Threat monitoring, and Investigative support
24/7 emergency support from a Certified Threat Manager®
What is Clinical Violence? 
We would like to introduce the term Clinical Violence to the workplace violence professional lexicon. Simply stated Clinical Violence is defined as violence directed against healthcare workers by patients or visitors.  Clinical Violence can include verbal aggression, sexually inappropriate comments, threats, and physical assaults.  Violence directed against health care workers has been included in the very broad umbrella definition of workplace violence. By introducing this term, we hope to call attention to this problem as a unique subset of workplace violence.
Violence against healthcare workers has significantly increased in the past decade or so, with some studies suggesting a 110% spike in the rate of violent injuries against healthcare workers in the last 10 years. These studies also show that violence against health care workers is under reported by a factor of at least 70%.
Violence against health care workers is reaching epidemic proportions in our country and we utilize the term Clinical Violence to set these acts apart from the broader problem of workplace violence. 
Our staff can review existing Workplace Violence/Clinical Violence response plans and provide recommendations for changes to reflect industry best practices and compliance with current legal/regulatory requirements. We can design and implement a custom Clinical Violence response plan that meets the unique needs of your organization.
Organizational threats are those threats posed to an organization by external events such as general civil unrest or activities such as demonstrations and/or protests by single issue advocacy groups, or a combination thereof.  These threats can be physical, such as an on-site protest, or an attempt by a group or individuals to breach security and access organizational facilities.  But organizational threats can also be virtual, such as online social media campaigns designed to harm the reputation of an organization maliciously and intentionally.
Our team of former federal criminal investigators has extensive experience investigating domestic and international violent extremist groups and individuals. We also have deep knowledge and first-hand experience in crafting and implementing multidisciplinary crisis response plans for organizations being targeted by single issue advocacy groups.
Our team is highly skilled in the principles and practice of the Incident Command System (ICS)/ Hospital Incident Command System (HICS). We have served as incident commanders during many high risk and dynamic crisis situations both domestically and internationally. Our team can conduct detailed Incident Command training and create custom exercises unique to your organization to train your key leaders on the principles of ICS. In the case of an actual crisis our team can deploy rapidly to your location, implement ICS and help your team manage the crisis and the recovery effort.
Our team also has extensive experience in crisis communication and negotiation. We have drafted and implemented crisis communication plans, reputation management strategies and response plans for organizations targeted by protesters, activists, and single-issue advocacy groups.
A "Critical Incident" is any event or situation that creates a significant risk of substantial or serious harm to the physical and/or mental health, safety, or well-being of an individual. This could be an act of workplace violence, death or injury of a coworker, or other traumatic event in the workplace.
We can provide your management team and employees with 24/7 access to highly skilled, licensed mental health professionals who specialize in the practice of Crisis Intervention, Trauma-informed Care, and Trauma Recovery. 
Specific consulting services are offered in the following professional areas:
Crisis Response & Intervention  
Our trauma specialists will provide the opportunity for impacted employees to psychologically decompress in the near-term following a critical incident.  We will assist employees in efforts to make a connection to an organization's existing Employee Assistance Program (EAP) and/or any other available other professional resources.
Employee Reintegration
It can be stressful for an employee to return to the workplace following an act of interpersonal violence or any other critical incident.  Our specialists and clinicians will work with a client's management team to develop a reintegration plan for employees impacted by a critical incident.  Recovery from trauma is multifaceted and evolves over time.  Our experienced trauma specialists can provide expert-level consultation to the management team to ease an employee's transition and reintegration back into the workplace.
Our curriculum development and design team has extensive experience designing custom curriculum to meet the needs of a broad array of clients to include many of the Fortune 100 companies. Our previous clients range from Fortune 100 companies, one of the largest state psychiatric hospitals in the western United States to small community-based nonprofits. We have developed a unique expertise in modifying existing curriculum based on live instruction and converting these courses to virtual e-learning or webinar formats.
Among the courses we have developed are the following: 
Threat Assessment and Management: This course is designed for those organizations seeking to form their own Threat Management team. We introduce the basic principles of Threat Assessment and Management and provides instruction on proven strategies to detect and prevent workplace violence.  He establishment of an active Threat Management Team will improve safety in your organization and may reduce your overall liability exposure. This course is included in our Virtual Threat Manager® program. Based on current research and industry best practices, this course provides specific instruction on:
Threat Management Team Basics – Team member selection & roles.
Pre-incident indicators – Detecting the risk of violence.
Assessing the Risk – Application of vetted process to assess the level of risk.
Prevention, Mitigation & Intervention – Familiarization with proven measures to de-escalate and mitigate an identified threat.
Threat Management – Strategies for long term management of an identified threat.
Red Flags – When seek help and external intervention.
Threat Recognition: This course is a condensed version or our Threat Assessment & Management course and provides a basic overview of current workplace violence trends, to include both internal and external threats as well as political and social threats to your organization.  We will introduce participants to the "Pathway to Violence" model and provide an overview of basic interventions. We will conclude with a description of external resources available.
Verbal De-Escalation: This course provides in depth training in the art of verbal de-escalation and the management and mitigation of aggressive behavior. This course is customizable and scalable to your organization's needs.
Staff Resiliency: Specific to the health care and behavioral health market, this course explores strategies to build resiliency and emotional strength among frontline health care workers. Many people enter helping professions highly motivated and eager to make a difference, however over time they may find themselves disillusioned. Some may question why they entered the profession, and others may decide to leave the field entirely. This course provides space for participants to learn and understand concepts such as secondary trauma, burnout, and moral injury; identify concrete strategies for curbing cynicism and frustration; and forge a resilient plan for longevity within the field.   
Trauma Recovery:  This course incorporates best practices and elements of Trauma Informed Care to provide organizations with clinically proven tools to rebuild individuals and organizations after a traumatic event.
Street Survival: This course is geared towards community-based health care and social service workers and other employees that interact with clients out in the community and in their residences. We will discuss practical personal safety practices designed to keep your employees safe while they perform these vital functions. Although originally developed for our healthcare clients this course can be adapted to any industry meeting customers outside the formal office setting.
Crisis Communications: This course is a blend of proven clinical communication techniques with a focus on crisis de-escalation. Blending traditional therapeutic communication with Active Listening Skills and basic elements of Motivational Interviewing, this course can be adapted as needed to meet the unique needs of your organization.
Our team can provide an expert policy review and gap analysis for your crisis management plans, workplace violence plans and other related policies, procedures, and programs. We perform audits and gap analysis for your internal or contracted security departments. We have specific subject matter experts in workplace violence prevention, personnel security, physical security, access control, and use of force matters. Our team has specific expertise in health care regulatory compliance (CMS/Joint Commission/DNV).
Our staff of retired federal law enforcement officers, narcotics investigators, and intelligence analysts are well experienced in conducting sensitive investigations. Our staff have decades of experience in conducting complex investigations as well as sensitive internal employee misconduct investigations. Our team of former federal criminal investigators and Intelligence Community analysts has extensive first-hand experience operational experience investigating domestic and international violent extremist groups and individuals.
Contact us today to learn how to protect your Organization
Our team is standing ready to help you with emerging threat and crisis situations. There is no charge for an initial telephonic consultation, and we are accessible 24/7/365 through our toll free hotline.
Want more insight & research? Subscribe to our Left of Boom newsletter for monthly updates